2011-2012 Officers
---
Marco Benedetti, (2012) – President
Marco began rowing his freshman year of high school in his home town of Upper Arrlington, Ohio. Knowing he wanted to continue through college, he decided to pursue the sport at Grand Valley after visiting during his junior year. He spent his first year at GVSU as the stroke for the Novice Men's 8+, which placed 3rd at SIRA and 1st at MACRA. For the ACRA National Championship he moved to 6 seat of the JV 8+, which placed second. His sophomore season, Marco rowed 2 seat of the Varsity 8+ in their fifth place finish at SIRA, eighth place finish at Dad Vail, and sixth place finish at ACRA. That summer, Marco rowed two seat in the Varsity 4+ at Henley. This past Spring he was in the Varsity 8+ that finished second at Lubbers, sixth at Knecht, and tenth at Dad Vails. Marco is a Bio-Statistics major with a math minor, and will begin pursuing his masters in Biostatistics at GVSU this winter. 
---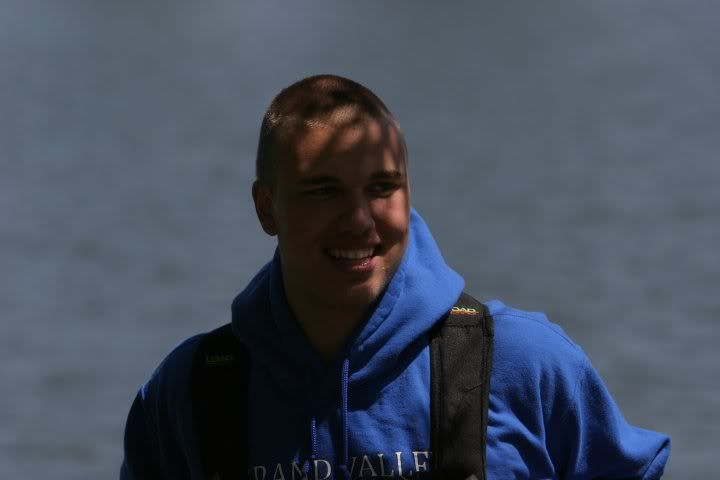 Andrew Zwierzynski, (2013) – Vice President
Andrew graduated from New Prairie High School in '09 and decided to go to school with his twin brother at Grand Valley. Originally a swimmer, Andrew decided to try another water sport and joined the rowing team. Andrew has rowed in many different boats including the 2V8, Novice Men's 4+, Varsity 2-, and the Varsity 2x. Andrew is an accounting and finance major.





---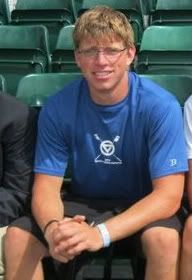 Tucker Anderson, (2012) – Treasurer
Tucker took up rowing during his freshman year at Rockford High School and hasn't looked back since.  His freshmen year he was 7 seat in the Novice Men's 8+, placing 3rd at SIRA and 1st at MACRA. The next season he started out as stroke seat for the Men's 2V8+ finishing 7th at SIRA. After SIRA the 2V8+ broke up into a 4+ and a 2-. Tucker stroked the Varsity 4+ to a Gold Medal at Dad Vail and a second place finish at ACRA. Over the summer he was stroke for the Varsity 4+ in the Prince Albert Cup at the Henley Royal Regatta. This past season he was 6 seat in the 2V8+ at Dad Vail, moving to stroke of the V4+ for ACRA. Tucker is majoring in Accounting.



---
 Rebecca Studer, (2013) – Secretary
Becca graduated from Lincoln High School in Ypsilanti, Mi and initially planned to play soccer for a Division 3 college. After trying out for the Club team at Grand Valley, she decided to try something new, and joined the Rowing team a few weeks into her freshman year. She sat 2 seat in the Novice Women's 8+, and the boat won gold at ACRA, SIRA, and MACRA in 2010. In 2011, she sat 6 seat in the Women's 2V8+, and won ACRA and 4th place at Dad Vail. Becca will graduate in 2013 with a Liberal Studies degree, and plans to go to Grad school for Occupational Therapy.






---
Jimmy Wilkie, (2012) – Trustee
Jimmy graduated from Our Lady of Mount Carmel Roman Catholic High school where he rowed for 4 years. Wanting to continue with his rowing career, Jimmy joined the Grand Valley Rowing team where he sat bow seat of the Men's Heavyweight Freshman 8+ at Dad Vails and the Men's Varsity Heavyweight double. His sophomore year he rowed 3 seat in the Men's Varsity Heavyweight 8+ which he competed in Dad Vails, ACRA and the Royal Henley Regatta in England. Jimmy finished off his junior year at bow seat and hopes to continue there next year. Jimmy is a Health Communications major and loves to look at himself in the mirror.





---