2012-2013 Officers
---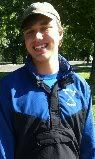 Andrew Zwierzynsk​i, (2013) – President
Andrew graduated from New Prairie High School in '09 and decided to go to school with his twin brother at Grand Valley. Originally a swimmer, Andrew decided to try another water sport and joined the rowing team. Andrew has rowed in many different boats including the 2V8, Novice Men's 4+, Varsity 2-, and the Varsity 2x. Andrew is an accounting major.
---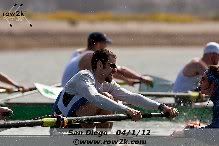 Justin Wegner, (2013) – Vice President
Justin began rowing his sophomore year for East Grand Rapids High School. Wishing to continue with the sport he joined Grand Valley's Rowing Team his freshman year where he sat four seat in the Mens Novice 8+ which won Gold at MACRA. His sophomore year Justin was 2 seat in the Mens Varsity Heavyweight 8+ for the entire year finishing eighth at Head of the Charles and making grand finals at Knecht Cup, Lubbers Cup, and MACRA. His Junior year Justin spent the fall season at 2 seat in the Mens Varsity Heavyweight 8+ finishing 5th at Head of the Charles. Spring season of his Junior year Justin moved to stroke seat in the Mens Varsity Heavyweight 8+ which won the San Diego Crew Classic, Won the Lubbers Cup Regatta, took third place at SIRA, took second place at MACRA, and finished Fourth overall at ACRA. Justin was also selected for the 2012 ACRA All-Regional Team. Justin is studying Natural Resource Management and is excited for another successful year at Grand Valley.


---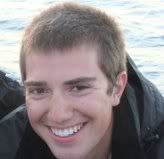 Chad Condon, (2013) – Treasurer
Chad began rowing at East Grand Rapids High School when was he was a freshman and always knew he wanted to row in college. His first year at Grand Valley he stroked the Novice 8 that won MACRA and placed fifth at SIRA, then he was moved to the Varsity 8 for Henley that summer. Chad's sophomore year he rowed in the varsity 8 that finished second at Lubbers, sixth at Knecht, and tenth at Dad Vail. This past year he sat two seat in the Varsity 8 that won San Diego Crew Classic and Lubbers Cup, placed 2nd at MACRA, 3rd at SIRA, 7th at Dad Vail and 4th at ACRA. Chad is an accounting major.


---
Rebecca Studer, (2013) – Secretary
Becca graduated in 2009 from Lincoln High School in Ypsilanti, Mi and initially planned to play soccer for a Division 3 college. After trying out for the Club Soccer team at Grand Valley, she decided to try something new, and joined the Rowing team a few weeks into her freshman year. She sat 2 seat in the Novice Women's 8+, and the boat won gold at ACRA, SIRA, and MACRA in 2010. In 2011, she sat 6 seat in the Women's 2V8+, and won ACRA and 4th place at Dad Vail. She sat 2 seat in the 1V8+ in 2012, and won Lubber's, SIRA and ACRA, as well as 4th place at Dad Vails. Becca will graduate in 2013 with a Liberal Studies degree, and plans to go to Graduate school for Occupational Therapy.


---
Keegan Jahnke, (2013) – Trustee
Keegan Jahnke is an Exercise Science major and a Business minor that has been rowing since his junior year of high school. Keegen will be in his 6th year of rowing and has competed in many boats for Grand Valley. He has had a wonderful time representing the university all over the United States.




---