Coaches
---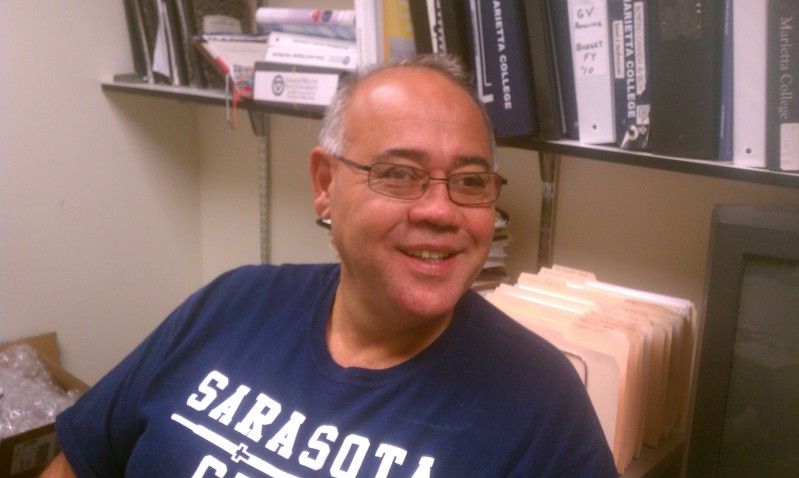 John M. Bancheri – (8th year, Charleston '83), Head Rowing Coach/Director of Rowing for Men and Women
Coach Bancheri is a passionate leader who began his rowing career in 1973 at the Atlantic City High School and Viking Rowing Club. He serves as a mentor for aspiring coaches and in 2002 was selected as the Dad Vail Coach of the Year. Coach Bancheri holds a bachelor's degree in History and Area Studies from the University of Charleston in 1983 and a Master's degree in History from Marietta College in 2004. Coach Bancheri has built successful programs at Wichita State, the University of Charleston, and Marietta College. In 2005, Coach Bancheri was invited to be the Senior Heavyweight Men's Head Coach at the Penn A.C. Rowing Club in Philadelphia. His crews have won five gold medals in the Men's Frosh 8+, two gold medals and a Silver Medal in the Men's JV 8+ and four bronzes in the Men's Varsity 8+ at the Dad Vail. At the first ACRA National Championship in 2008, he led the men to a bronze medal in the Men's Varsity 8+ and a gold medal in the Men's Varsity Lightweight 4+. He led the entire team at Grand Valley to a second place finish at the Dad Vail and the teams point championship at ACRA. In 2009, the Women's Varsity Eight won the Head of the Charles and the Men's Varsity Eight placed third. At the 2010 San Diego Crew Classic, the Men's Varsity Eight were the Cal Cup runners up and the Women's Varsity Eight made it to the Grand Final of the Jessop-Whittier Cup. At the 2012 San Diego Crew Classic, the Men's Varsity Eight Were Men Health Cal Cup Champions. This past year, for the fifth season in a row, GVSU won the ACRA Team Points National Championship. Coach Bancheri is US Rowing level III certified and Power Boating certified. Coach Bancheri lives in Allendale and has twin sons, John Patrick and Salvatore Vincenzo.
---
Alyssa O'Donnell – (1st year), Varsity Assistant Coach

Alyssa is starting her first year coaching for the Lakers for the 2012-2013 season. A recent graduate from Nova Southeastern University, Alyssa spent half her life involved in rowing. She rowed competitively for 11 years and always knew she wanted to pursue a career in the world of rowing which is what brought her to GVSU.

Alyssa coached several High School teams, including Saratoga Rowing Association in her hometown of Saratoga Springs, New York and Pine Crest High School in Fort Lauderdale, Florida. While in college she interned with University School's Athletic Department where she assisted with the Rowing Program. She is excited to now be coaching Grand Valley's Collegiate Club Rowing Program.

While at NSU, Alyssa was considered a leader and fierce friend by her teammates. She was named part of the 2011 CRCA Pocock All-American team after stroking the Sharks to their 5th NCAA bid, where the team placed 4th. She's a two-time Sunshine State conference champion and Dad Vails bronze and silver medalist. The New York native holds the University's 2K time record and was nominated Female Athlete of the Year.

Completing her Bachelors Degree in Exercise and Sports Science, she developed a passion for strength and conditioning and a great interest in the human body and how to maximize performance. While at GVSU, Alyssa will be pursuing her Masters Degree in Communications and believes her strive for team cohesiveness and fun attitude will bring GVSU to even better success.
---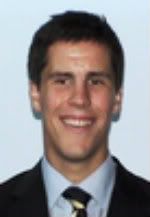 Hugh McKeegan – (1st year, Trinity College '10), Assistant Men's Coach
Hugh began his rowing career at Central Catholic High School, before attending Trinity College, where he rowed for four years. While at Trinity, Hugh and the crews he was a member of won three New England Rowing Championships (1F – 2007; 2V – 2009; 1V – 2008), were runners-up once (1V – 2010), won one ECAC-NIRC Championship (1V – 2008) and were runners-up once (1V – 2010). In 2007-8, during his sophomore year, Hugh won, as a member of Trinity's varsity 8+, the Men's Collegiate 8+ division at the Head of the Charles, and he competed in Trinity's Temple Challenge Cup crew at the Henley Royal Regatta, where they were runners-up. As a senior, Trinity's varsity 8+, of which Hugh was a member, won the Men's College 8+ event at the San Diego Crew Classic. After graduating, Hugh took a position at Berkshire School in Sheffield, MA, teaching English and coaching boys' crew. In addition to coaching the men's freshmen at GVSU, Hugh looks to begin work towards a Master's Degree in English.



---
Kelsey Arnold – (2nd year, Grand Valley '11), Assistant Women's Coach
Entering her second year at GVSU as an assistant women's coach, Kelsey is looking forward to another great year with the Laker Navy. In her first year coaching the novice women, her crews ended the season with a SIRA gold and Dad Vail Bronze in the Novice 4+ and were ACRA National Champions in the eight.
Kelsey started her rowing career at GVSU in the fall of 2007 as a walk-on. After an undefeated novice season, Kelsey traveled with her team to Henley-on-Thames, England to compete in the Henley Women's Regatta. Returning to the states, she rowed out of Vesper Boat Club along Boathouse Row in Philadelphia. The next year brought a victory in the Dad Vail D1 8+ event and an invite to the Under 23 National Team Camp where she competed for a spot on the team. After rowing in Tennessee for the summer Kelsey returned to Grand Valley and helped her boat win the Head of the Charles Collegiate 8+ event. That summer she competed again in Henley to finish second in the champ 8+. Senior year she led her boat to win a bronze at Dad Vail in the Women's DI 8+.
Kelsey made the ACRA All-American First Team her last three years. She also served her team as captain for two years and Vice President for one year. She graduated from Grand Valley in 2011 with a degree in Communications. Kelsey teaches Adult Learn-To-Row classes in the summer at the Grand Rapids Rowing Association in Grand Rapids, MI.
---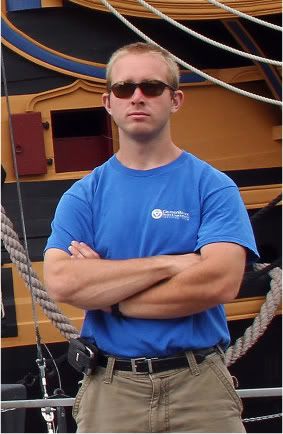 Tyler Sellmer – (2nd Year year), Facilities Coordinator
Tyler hails from Peachtree City Georgia, where lakes are rare and crew teams are even rarer. He chose Grand Valley after touring 13 schools in different states and having spent all of his summers at his family's old cottage on the Shores of Torch Lake, MI. Tyler brings a diverse base of logistical and administrative knowledge to GVSU Rowing gained through managing his high school soccer team for 4 years, the basketball team for 3 years and spending 6 years in the Civil Air Patrol, 5 of them as the squadron's administrative officer. In addition to being US Rowing Level 1 Certified, he spent a portion of the summer doing boatwork at the University of Michigan, and carries powerboat certifications for Florida, Alabama, Michigan and Georgia. He is quoted as describing his job as "Packing Chaos into a Nice Neat Bundle." After spending two productive years rowing, one in the bow of the novice eight and a second in 3 seat of the JV eight, he will be replaced Kyle Lemoine as the Facilities Coordinator and Boatman for the 11′ – 12′ Campaign.
---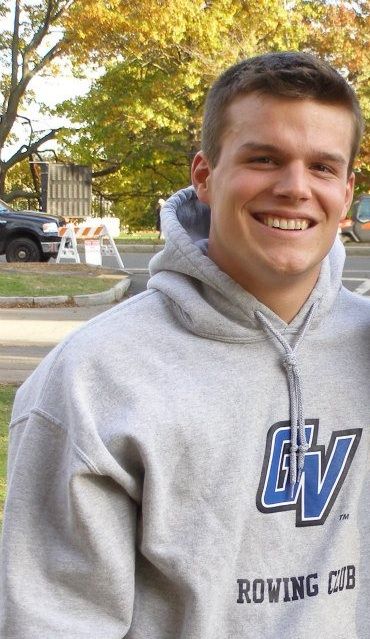 Nate Biolchini – (1st year), Intern Facilities Coordinator
A member of Grand Valley's crew that won the Cal Cup at the 2012 San Diego Crew Classic, Nate joins the coaching staff this spring in the role of Intern Facilities Co-ordinator, where he will assist the current Facilities Co-ordinator, Tyler Sellmer, in managing logistics and boathouse and RTC upkeep.










---
Christine Scott, BS. MBA- Advisor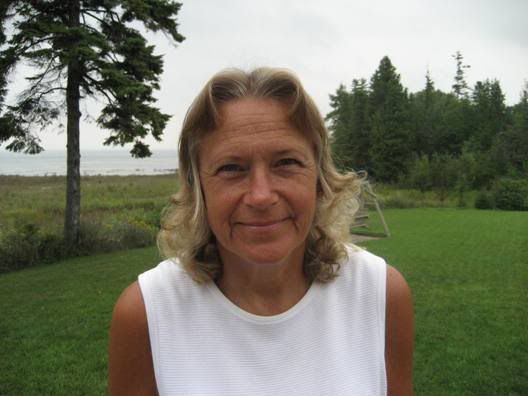 Chris has worked at GVSU for 37 years and is starting her third year as one of the advisors for the team. She gained interest in the rowing program back in 2003-2004 when Chad and Brie Jedlic coached the team. In 2004, Chris participated in a faculty/staff exchange program with GVSU and Kingston University, England. She was in Kingston at the same time as the GVSU rowers, so was able to watch GVSU row at Henley and other nearby venues.
Chris' primary responsibility is working with the parents of the GV rowers. She keeps parents informed on regatta details and helps coordinate the regatta food tents.



---
Kirsten A. Bartels, PhD – Advisor
Kirsten Allen Bartels serves as the Honors Faculty Fellow in Residence living on campus with her family, teaching a variety of courses, and enjoying life back in the States after almost 2 years in Wales. She earned her PhD in English Literature from the University of Wales, Aberystwyth and traveled through out the UK and Europe while there. Her hobbies include cricket (the sport not the bug), photography and just about anything outside. Kirsten is very excited about being a part of GVSU's Rowing Team and is looking forward to teaching a study abroad class that explores the history and influence of cricket, ROWING, and rugby.





---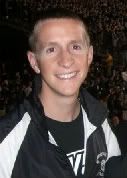 Mike Stoll, M.Ed -Advisor
Mike rowed at Grand Valley for four years and graduated in May 2010 with a degree in Political Science. He also completed a Master of Education in the College Student Affairs Leadership program in April 2012 at GVSU. Mike works in the Office of Housing & Residence Life and is in his first year as the Living Center Director for the South Apartments. During his four years as a rower at Grand Valley, Mike served as the team president for his junior and senior years as well as the men's team co-captain his senior year. As a sophomore, Mike won a Dad Vail gold medal in the Men's Second Varsity 8+ and as a junior, won a bronze medal at the Dad Vail in the same event. During his senior year, the Varsity 8+ took 2nd place at the San Diego Crew Classic and he also rowed in the Temple Challenge Cup at the Henley Royal Regatta. As an alumnus, he has rowed in the Alumni 8+ at the Head of the Charles Regatta placing 18th and 8th in 2010 and 2011, respectively
---