Tuesday, February 28th, 2012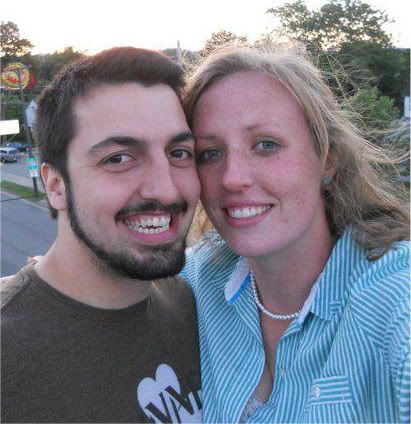 Alumni Adam Cecil'10 and Samantha Morgan Cecil'10 hosted an Endurance Challenge" aka The SamAdams Endurance Challenge. Which was a 2 x 10K with optional rest of 7 minutes at Cat VI Pace or faster! The goal was to be at your 2k Average split + 20 seconds or faster. The catch of the game is that if an athlete did not take the 7 minute break (ie. do straight 20k), they would be rewarded with a .5 second reduction from their overall split average.The goal of the game was given to a male and female athlete who was closest to or furthest below their CAT 6 (2k Avg. split + 20"). The reward and grand prize was a $150.00 donation to the one male and female athlete toward their Florida – Spring Break Training Camp trip.
The Grand Valley Rowing team will be heading to Sunny Florida next week for our annual Spring Break Training Camp, March 2 – 10. Camp journals and daily blogs will be coming soon. Visit the Grand Valley Rowing Site often and check to see what adventures we get into next.
---
SamAdams Endurance Challenge Champion – Male Athlete


James Wilkie '12
Major: Health Communications
Hometown: Detroit, MI

SamAdams Endurance Challenge Champion – Female Athlete




Jessica Vogl
Major: Chemistry
Hometown: Schaumburg, IL