Officers 2010-2011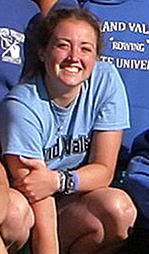 Katie Phelan, (2011)- President
Katie graduated from Lumen Christi High School in Jackson, MI and attended college in Iowa for a year before transferring to Grand Valley.  After running cross country at Drake University, she initially refused to join the rowing team at GVSU after trying a 2k on the erg "to see what it's like."  Katie was stroke seat of her novice boat that had an undefeated season; four seat of the Varsity boat that won Vails and ACRA in 2009, and finally raced every seat on port side in the 2009-2010 Varsity 8+ that won Head of the Charles.  Katie is studying International Relations and Spanish and plans to start grad school through a teaching program at the University of Notre Dame. 
---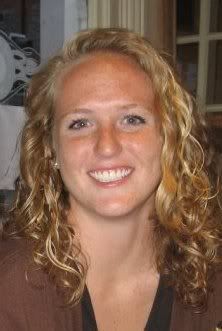 Kelsey Arnold, (2011) – Vice President
Kelsey graduated from Hudsonville High School in '06, and after attending Grand Rapids Community College for a year, transferred to GVSU where she was recruited to the rowing team.  After her undefeated novice year, she rowed out of Vesper boathouse in Philadelphia in the summer, and catapulted into the '08-'09 season, which brought a second Dad Vail victory and an invite to the Under 23 National Team selection camp.  After rowing in Oak Ridge, Tennessee for the summer, she raced seven seat that won Head of the Charles in the '09-'10 season.  Kelsey will graduate in May with a degree in Communications.
---
Laura Marshall, (2011) – Treasurer
Laura does not exactly know how she ended up at Grand Valley, or why she chose Grand Valley Rowing, only that she stuck with it and there's no regrets.  Laura rowed 7-seat for her undefeated novice 8+, and continued into sophomore and junior year, earning a second Dad Vail gold medal racing six seat in the spring of 2009, and won the gold racing five seat at Head of the Charles in fall 2009.  A senior this year, this is her second term as treasurer.  She will graduate in 2012 and obtain her teaching certificate for secondary mathematics.
---
 Brendan Sawyer, (2010) – Secretary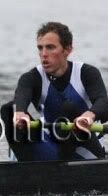 A graduate of South Lyon High School '07, the devastatingly handsome Brendan came to Grand Valley with nothing to do. After joining Grand Valley Rowing his freshman year. Brendan is now in his senior and final year with the team, and appreciates the focus and discipline it provides. His freshman +8 took 6th in the Dad Vail final, and the following year he earned a bronze medal as a member of the 2V8. His junior year he was 7 seat in the Men's Varsity +8 which took 3rd at the Head of the Charles. He is the only surviving member of his freshman class, and is looking forward to build on the past. Brendan will graduate in May with a major in International Relations and minors in Arabic Language and Middle Eastern Studies.
---
Marco Benedetti, (2012) – Trustee
Marco began rowing his freshman year of high school in his home town of Upper Arrlington, Ohio. Knowing he wanted to continue through college, he decided to pursue the sport at Grand Valley after visiting during his junior year. He spent his first year at GVSU as the stroke for the Novice Men's 8, which placed 3rd at SIRA and 1st at MACRA. For the ACRA National Championship he moved to 6 seat of the JV 8, which placed second. This past season Marco rowed 2 seat of the Varsity 8+ in their fifth place finish at SIRA, eigth place finish at Dad Vail, and sixth place finish at ACRA. This past summer, Marco rowed two seat in the Varsity 4+ at Henley. Marco is a statistics major with a math minor, and enjoys playing the piano.